New top tariffs
for our SIM cards.
mdex

SIM

Vodafone | Telekom | Telefonica

4.5/5
Network Coverage
GPRS / UMTS / LTE
Current data tariffs from quantity 1
150 MB / 300 MB / 500 MB / 800 MB / 1 GB
2 GB / 5 GB / 10 GB / 30 GB / 50 GB / 80 GB
Limit-Alarm
if the own data volume is exceeded
Clear
One management portal for all connections
Combinable
with mdex routers + access options
Protected access in the mdex network
via a private mdex APN
Only available for sale to business customers
mdex does not conclude any contracts with consumers (Section 13 of the German Civil Code BGB).
All prices are net prices.
Existing customers can continue to order with their customer number (customer code).
Feel free to get in touch with us
if you have any questions: 04109 555 444
30-day trial period
max. 2 x routers
max. 2 x SIM cards
max. 4 x mdex public.IP / mdex fixed.IP+ / mdex HQ-Tunnel
When ordering simply select the '30-day trial period' option.

Terms and conditions
SIM cards costs are charged (no pro-rata charge).
Damaged hardware will be invoiced.
As-new hardware will be delivered, possibly not in original packaging.
This may, upon request, be exchanged for new hardware after the trial period.
The products are purchased with a 30-day cancellation period. It is possible to withdraw from the purchase agreement within this time without indication of reasons. An invoice will be issued upon expiry of the 30-day period.
Total net price (once)
24.29 EUR
Total net price (monthly)
30.20 EUR
Minimum contract term:
24 months
Notice period:
3 months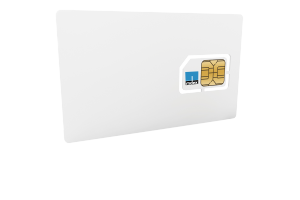 Attractive scale prices from orders of 10 units and upwards
Depending on your project size you can benefit from some of our attractive scale prices from order sizes of just ten units.
Individual consultancy
Our mdex project engineers can advise you in the selection of the right tariff based on your application, the right data volume and the choice of network operator.
4with mdex SIM 500 MB national
mdex Consultancy – individual & effective
Come and chat to us about:
access options for your devices and systems

the ideal SIM card tariff for you

choosing the right mdex components